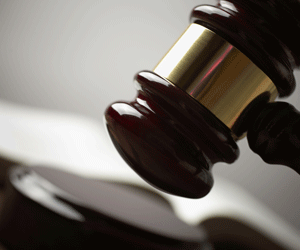 CHARLESTON Ohio man receives more than eight years in prison for possession with intent to distribute more than forty grams of fentanyl and other charges.
According to the United States Attorney's Office for the Southern District of West Virginia, 39-year-old Thomas Matthew Blankenship, of Akron, was sentenced in Charleston Tuesday, August eighth.
Blankenship's charges date back to his arrest in June 2022. Police served an arrest warrant on Blankenship as he left a Pecks Mill residence. According to the US Attorney, 95 grams of fentanyl were discovered after Blankenship was handcuffed. Moreover, Blankenship also possessed eleven grams of methamphetamine and a loaded 9mm pistol. Blankenship admitted in federal court he carried the pistol for protection while he distributed the drugs.
Blankenship has a criminal history with nine prior felony convictions for charges including felonious assault, tampering with evidence and trafficking heroin among other charges.
Blankenship was sentenced to eleven years and eight months in prison. He will also serve five years of supervised release.
United States Attorney Will Thompson commended the investigative work of the West Virginia State Police and the Logan County Sheriff's Office.