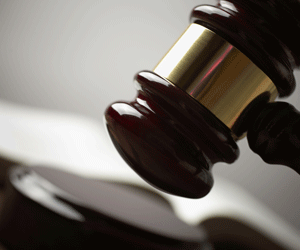 AM Stone | WVOW News
LOGAN A Logan County man accused of murder was denied bond in Logan County Circuit Court Wednesday, October 19.
Logan County Prosecuting Attorney David Wandling recommended no bond for 22-year-old Zachery Curtis Ball who is accused of killing his mother-in-law.
According to the initial complaint filed in Logan County Magistrate Court, Logan County Deputies discovered 42-year-old Lamanda Lynn Vance deceased with an apparent gunshot wound to the head on Saturday, October 15.
The shooting occurred at Huffman Branch Road in Pecks Mill. Witness to the shooting said Ball shot the victim and left on foot. Police discovered Ball hiding in a culvert, according to the complaint. A press release from the Logan County Sheriff's Department said an argument escalated quickly stemming from child custody.
The defense requested a $50,000 surety bond and said an individual was ready to make bond for the defendant's release. Ball's attorneys said he is employed and has no prior convictions and is still innocent until proven guilty. Moreover, defense attorney Dwayne Adkins said his client intends to plead not guilty.
Prosecutor Wandling called the crime an "unprovoked attack on family." Wandling said the defendant has no prior convictions, but Ball has made threats to family in the past like the crime he stands accused. Wandling further recommended any bond set should be no less than $ 1 million in order to protect the community.
Circuit Court Judge Joshua Butcher denied the bond consideration.
Ball has a preliminary hearing scheduled this Friday at 10 a.m. in Logan County Magistrate Court.